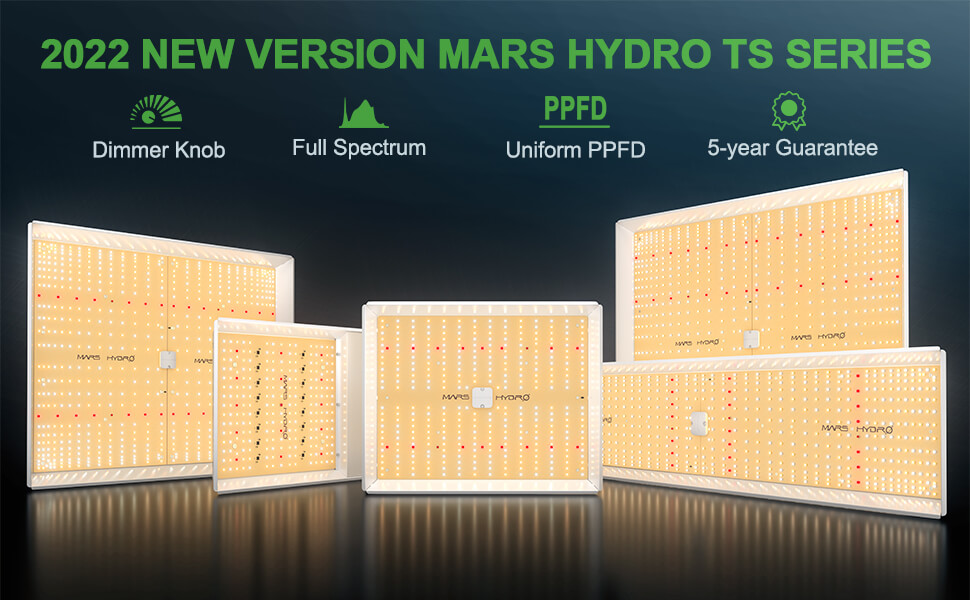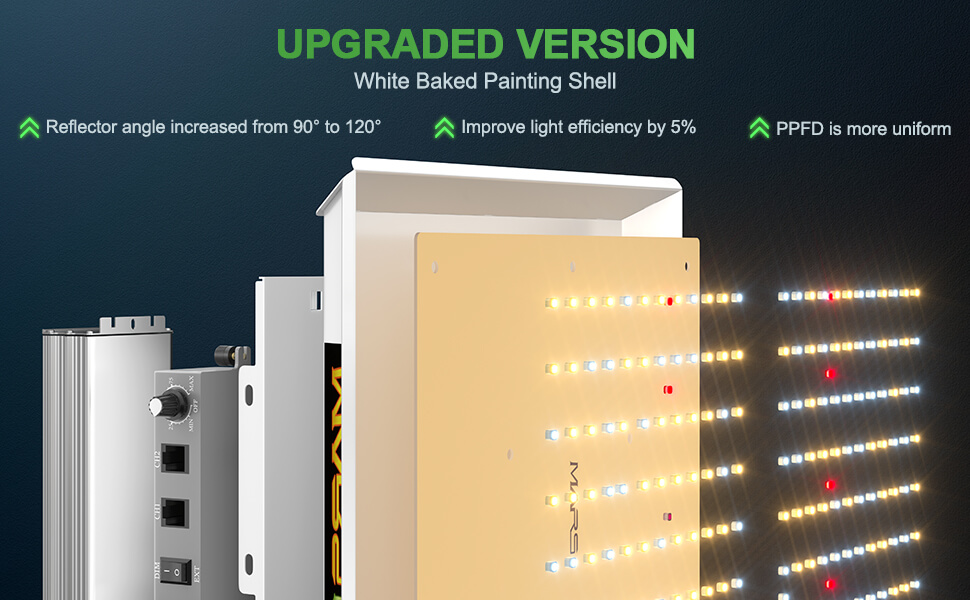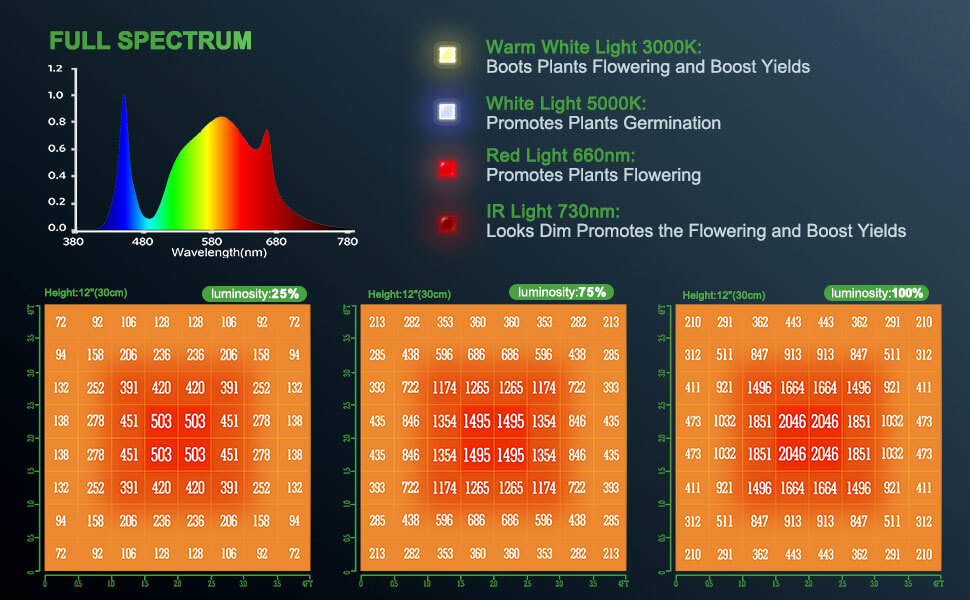 Features of TS3000
Click to check more details
Mars Hydro TS3000 is a full spectrum grow light that emits all of the light in the wavebands of 400nm-700nm, which is known as "PAR", excellent for Photosynthesis. There's extra infrared light (730-740nm) added to promote flowering for better harvests.
Mars TS Series lights apply a whole layer of aluminum heatsinks to disperse heat quickly instead of noisy fans. Passive heat management achieves optimal heat dissipation without the worry of broken fans. The drivers of TS3000 is removable with a 2-meter-long extension cord so growers can put the driver outside the grow tent or grow room which helps lower the growing room temperature.
All Mars Hydro LED grow lights have been CE, ETL, RoHS, and UKCA certified, safe to use worldwide. Mars Hydro officially guarantees 24 hours customer service, a 5-year limited warranty, and local warehouses & repair centers to offer the best after-sale services to growers around the world.
WHICH TS LED IS RIGHT FOR YOU?
TS600 vs TS1000 vs TSW2000 vs TSL2000 vs TS3000