As an indoor grower, are you lost in the market of grow lights with so many brands? Do you know what conditions should be used as a reference to choose the most satisfactory grow light? In this article, Mars Hydro will answer your questions and help you choose the best grow lights.
Things to Consider When Buying LED Grow Light
As an important measure index, PPFD measures the number of photosynthetic photons falling on the surface of your plant per second, which is measured in micromoles/square meter/sec – umol/m2/s. It is not difficult to understand that the higher the PPFD value of a grow light, the more light your plants will absorb. Generally speaking, LED grow lights on the market will post PPFD charts on their selling page measured on the basis of different hanging heights or different light intensities. At the same time, a uniform PPFD helps plants receive light from grow lights more fully, thereby providing better yield. Therefore, you can choose the grow light based on the PPFD chart given by the manufacturer.
As we all know, the diode of grow light is the mainstay that supports its perfect operation. However, the quality of the diode used in the grow lights on the market varies. High-quality grow light diode can ensure that your grow lights keep running efficiently and have a long service life. At present, the brands of grow light diode with a good reputation in the world including Samsung, Osram, Bridgelux, etc. Therefore, when choosing a grow light, you must pay attention to understanding the brand of the diode used in the grow light you wanna buy.
Compared with HPS lights, LED grow lights consume less power, especially those equipped with a dimming box. You can adjust the light intensity according to the different light requirements by each stage of plant growth, and the dimming range is usually 10%-100%. If your favourite grows light is equipped with a dimming box, then congratulations, you can save an electricity bill from another perspective!
The spectrum of different colours can positively impact the health and nutrient absorption of your plants in a number of ways. However, unlike outdoor growing, indoor growing requires the help of the spectrum in the grow light to provide plants with different lighting needs. This is why it is important to use the correct LED growth spectrum to activate plant responses.
According to research, full-spectrum (mainly blue and red spectrum) grow lights are the best choice for plant growth, blue light helps plants promote their thickness during the growth stage, and red light helps plants stretch and bloom during the flowering stage.
Good heat dissipation can relatively prolong the service life of LED grow lights, and the service life of most high-quality LED grow lights is about 50,000 hours. What are the consequences of poor heat dissipation? First of all, it will affect the luminous efficiency of the grow light, and high temperature will also accelerate the ageing of the internal parts of the grow light, resulting in damage to the inner parts and even interruption of its life.
Therefore, when choosing an LED grow light, you need to pay attention to whether it is equipped with an effective heat dissipation device. For example, some high-quality grow lights are equipped with aluminium heat sinks to increase the heat dissipation area of the grow light and optimize the heat dissipation effect.
How to Choose the Right LED Grow Light from Mars Hydro?
Mars Hydro recommends an LED grow light series that perfectly meets all the above-mentioned criteria for you – FC series grow light.
FC series grow lights are the top-of-the-line of Mars Hydro grow lights, their superior design and functionality have benefited many growers so that they achieved maximum yields up to 3g/w. If your budget is sufficient, the FC series grow light must be your best choice.
The FC series adopts a multi-light strip design to ensure that your plants receive the required light in all directions within the coverage area of the light, and achieve even distribution of PAR. And the PPFD parameter is high enough to increase your output by 50% or more compared to legacy lights and HPS lights.
Each light of the FC series is equipped with thousands of Samsung diodes, with guaranteed quality and long service life.
FC series grow lights also come with a dimming box to achieve 10% to 100% brightness for different stages of plant growth, and one master light can connect up to 30 lights in a daisy-chain system. It is easy to use and saves your electricity bill.
FC series grow lights use full spectrum, combining blue and red light to provide different light requirements for each stage of your plant growth.
FC series grow lights are equipped with aluminium heat sinks to achieve the best heat dissipation effect. And their drives can be disassembled according to your needs, you can place the disassembled drives in a ventilated place for heat dissipation.
If you want to have a deeper understanding of our FC series, you can click on our purchase page to find out. If you have any questions about our products or services, welcome to send us an email!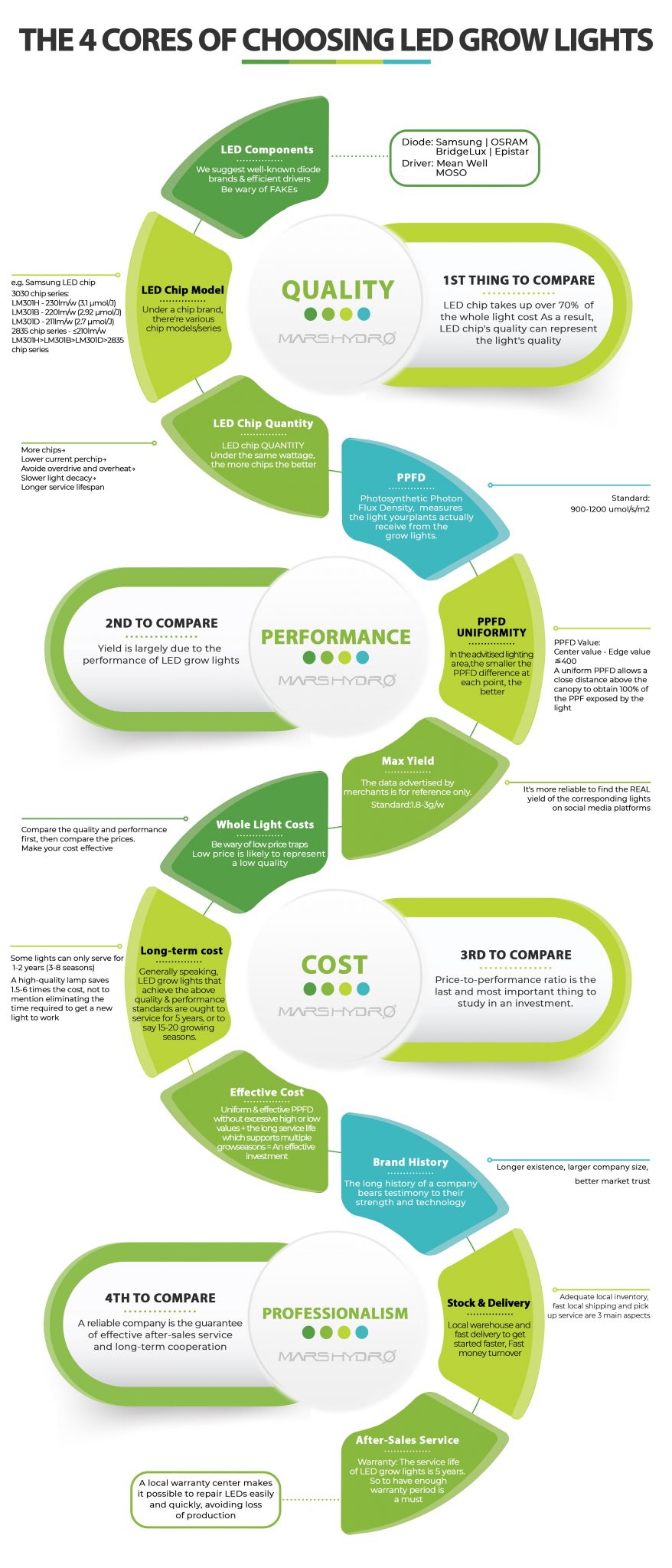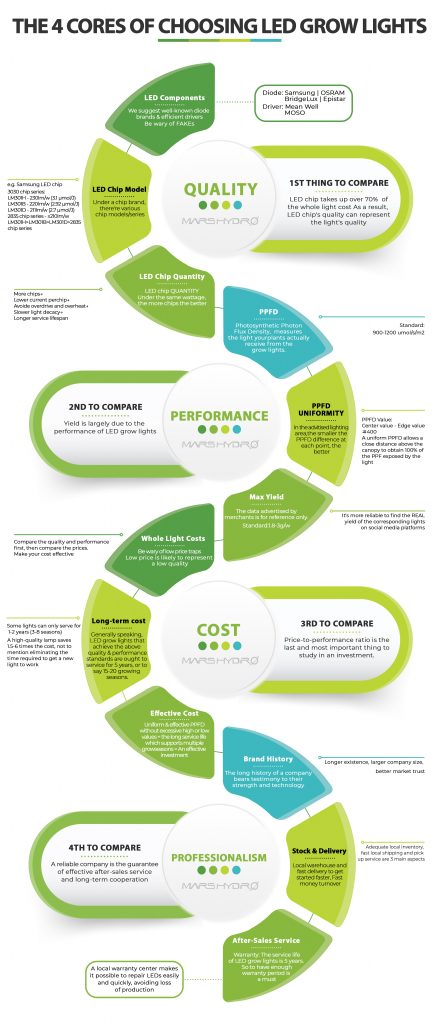 GiveAway Is Coming!

In order to reward customers. At the end of this blog, we will have a GiveAway!
Prize: 1*FC3000 LED Grow Light
Participation: Leave a comment on this blog
Winner Selection: Randomly pick up a winner from the comments
End Date: October 10, 2022
*What the winner needs to do: Share your grow journal with FC3000 on social media.
*Finally, we will publish the results at the end of this blog, please pay attention in time.
(Please confirm that your email address is ACTIVE so that we can announce you in time if you are the winner)
🎁Winner Announcement🎊
Thanks to 391 participants, now WINNER details are announced below.
Congratulations to @Ste.This FC3000 led grow light belongs to you now!
Please send your shipping information to [email protected] when you see this message.
Grow on Earth, Grow with Mars!